Pension advice and retirement planning specialists, Joslin Rhodes, have pledged their support to High Tide and young people in Teesside by becoming our latest industry member.
The Stockton-based company have provided independent pension advice and retirement planning to people across the region since 2007, and now through High Tide they're set to inspire and raise aspirations for the next generation.
Our industry members play a pivotal role in helping us connect education and industry in the Tees Valley, enabling us to deliver our wide-range of industry-led programmes to as many young people as possible. From accountancy and automotive to media and manufacturing, our business members are in a unique position to inspire, influence and shape their future workforce.
CEO at Joslin Rhodes, Neil Parker, said: "We had been looking to find a local charity to support and inform our customers about for some time, and after much research we found High Tide.
"High Tide was the perfect fit for us. Their mission to change the lives of young people in Teesside really resonated with us, and we can't wait to start doing our bit to support and inspire young people into the finance sector in our area."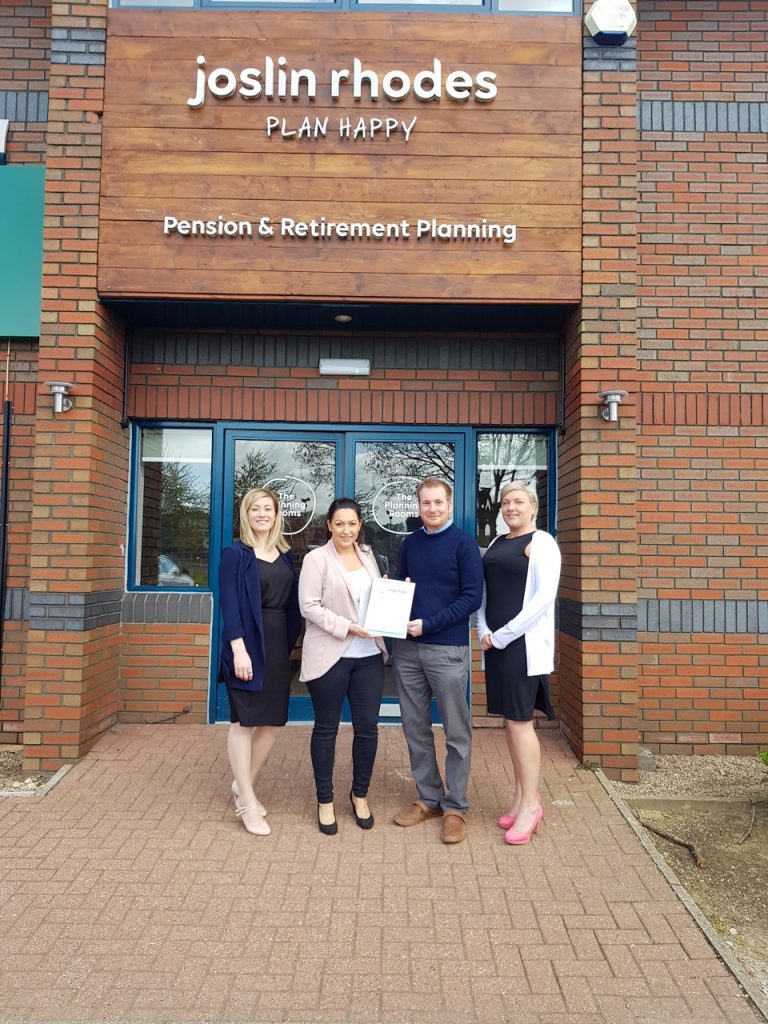 As industry members, Joslin Rhodes will support High Tide through fundraising activities and awareness raising within their large customer base. Through their specialist pension adviser service, their customers are often interested in hearing about ways in which their pensions and savings can be used to support charities and local schemes such as High Tide. This will be a key focus for Joslin Rhodes, along with offering work placements and industry insight through our Experience Works and Experience Finance programmes; the latter of which is our recently developed scheme, specifically designed to raise awareness of finance sector careers and routes into the industry. 
Over the last five years we have seen our membership grow to over 100 with businesses spanning all sectors and all sizes. Joslin Rhodes join the likes of AV Dawson, Boots, Emirates and Thirteen, in helping to improve careers understanding, delivering industry led enrichment activities and providing first hand work experience.
Skills development and retention is a key challenge facing many sectors, on a local, regional and national level. The programmes we deliver at High Tide not only provide real life work experience they also offer genuinely unique and life-changing opportunities for young people.
If you'd like to change the future for young people in the Tees Valley, please get in touch. We appreciate all levels of support, no matter how great or small. Becoming an industry members is completely FREE, all we ask is for you to get involved in whatever way you can. Whether that be hosting work placements, offering site visits, sponsoring a programme or fundraising and profile raising, we'd love to hear from you.
Back to News