This is the first in a new series of featured programme posts, where we will cover the wide range of unique, industry-led programmes we offer to young people across Teesside.
Our first feature is the London Law Experience, a dedicated three day programme aiming to give college student the opportunity to gain an invaluable insight into the law industry in the capital.
Accommodating 10 students, the scheme runs over a one week period during the summer academic break, with those currently studying law welcome to apply. Travelling by train to London, the group embark on unique visits and interactive sessions to maritime associated organisations, such as The Royal Courts of Justice and Institute of Chartered Shipbrokers – all with the focus on developing skills and exploring the vast career opportunities within the law industry.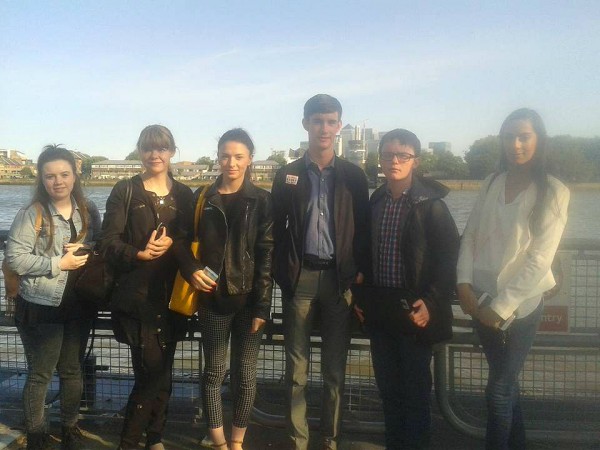 Former London Law Experience student, Scarlett Lancaster, said: "I took part in the High Tide London Law Experience which was an amazing and unforgettable experience. It gave me extra information of the route into my preferred career and tips from lawyers who have recently finished studying and entered the working world.
"The High Tide experience amplified my ambition and motivated me to pursue my career in law. Additionally, I am now reassured thanks to meeting a variety of people during my time with High Tide, that despite your background, as long as you're hard working you can succeed in your career."
As part of the experience, students also take part in dedicated trips around international commerce law firm Holman Fenwick Willan, global recruitment firm Spinnaker Global, and World War II ship HQS Wellington. There's also the opportunity to visit some of the capital's sights and experience a river trip on the Thames, organised by the Port of London Authority.
Student stats from previous London Law Experience programmes:
100% of students found the placement an enjoyable experience that they gained something positive from.

90% of the group are now more certain of their career choice.

70% are now more confident as a result of taking part.

80% now feel more knowledgeable regarding studying law at university.

Every student felt they gained valuable career advice and guidance.

Over half of the students feel they are more prepared to give a good interview and create a great CV.
The programme culminates in a celebration and graduation event, where students take part in a group presentation for members, parents, teachers and peers on their experience.
London Law Experience is delivered by: Trinity House, International Transport Intermediaries Club (ITIC), Holman Fenwick Willian and Institute of Chartered Shipbrokers.
Head to the London Law Experience programme page for more information. Applications for this scheme will open shortly, in the meantime you can keep up to date with our latest news via Facebook, Twitter and Instagram.
Back to News