Last year we had the honour of being the charity partner of award-winning hotel, Rockliffe Hall; the relationship was a huge benefit to the Foundation and saw us host some fantastic events.
From our afternoon tea to a charity dinner and a corporate golf day, the entire Rockliffe team has been dedicated to High Tide from the beginning, with several employees also taking part in fundraising activities such as the Great North Run.
The hotel was also kind enough to make us the beneficiary of the optional donations made by guests during their overnight stays.
During the development of our afternoon tea, we only had a small budget to work with and Rockliffe Hall offered the support of its chef, who delivered a seasonal cooking demonstration and entertained our guests.
The golf day was an event which was has since been added as a permanent fixture to our yearly events calendar, with the hotel staff making sure the first event ran smoothly and successfully. Having a theme for our charity dinner was also something we hadn't previously considered, and the 1920s throwback was a real hit with guests.
In total the partnership raised over £10,000, with an impressive 406 people attending, and an additional £2,600 from the hotel's overnight guest donations.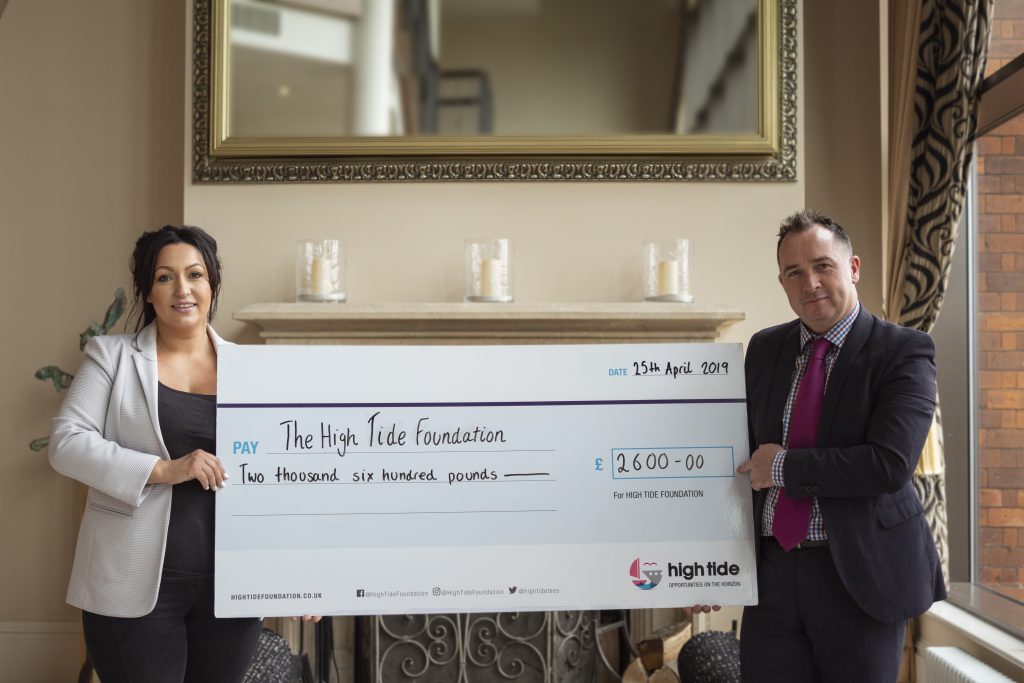 General Manager of High Tide Foundation, Lauren Bywater said: "Rockliffe Hall is such a prestigious hotel, so to have its support was fantastic.
"People trust the hotel and the people it chooses to partner with. The fundraising we've been able to do as a result enables us to keep doing great work here in the Tees Valley."
Eamonn Elliott, chief executive at Rockliffe Hall said: "It's been our pleasure to partner with the High Tide Foundation as our nominated charity. We're thrilled to be able to hand over this cheque to a fabulous charity that is dedicated to helping young people of the Tees Valley."
Thank you to Rockliffe Hall for your support; we hope to work together again in the future!
If you'd like to be a part of changing the future for young people in the Tees Valley, please contact us.
Back to News