Having moved to the Tees Valley as a teenager, Michael Shakesheff is a trustee of the Foundation, as well as being the Managing Director of one of our corporate partners, Casper Shipping.
Having been involved from the beginning, Michael works with the Foundation's other trustees to support its Chairman, Mark in steering the charity forward and ensuring that fundraising, student engagement and business involvement targets are met.
After completing his A Levels here in the Tees Valley, Michael moved away for university and qualified as a lawyer in London, something he says he did because he felt that was 'a good career path'. While it might not have been his long-term career, it has enabled him to develop and lead High Tide's law programmes, supporting young people and giving them access to high profile connections in the industry.
Michael wanted his children to grow up in the North East, specifically the Tees Valley, as he explains: "I think sometimes you need to leave to fully appreciate what is here. People know our region well and the surrounding areas are some of the most beautiful parts of the country you will find. It was a no-brainer – I wanted to come home to raise my family."
When Michael came home he began working at Casper Shipping, which along with PD Ports spearheaded the development of High Tide following a chat in the local pub between his father, Kevin and the charity's now-Patron, David Robinson.
"I've been involved from the beginning and have the utmost belief in the Foundation and everything it stands for. My day job requires significant travel and I'm proud to be an ambassador for the charity wherever I go, trying to source sponsorship and additional support for our programmes."
Michael describes being a part of High Tide as inspirational, a real game-changer, and overwhelming in terms of how much has been achieved and where the Foundation is heading.
"Being involved with the programmes is incredible – the children are absolutely amazing and seeing them join a group as shy individuals, but then finish the day or week as firm friends and part of a team is wonderful. On one of the programmes last year for example, it was a real pleasure to see how much those children grew and developed in just a few short days."
When he's not at work, Michael and his family can be found out and about enjoying everything the Tees Valley has to offer, from fish and chips at Saltburn, to walking the beach at Redcar, wandering around Cod Beck, Osmotherley and cycling through Guisborough woods.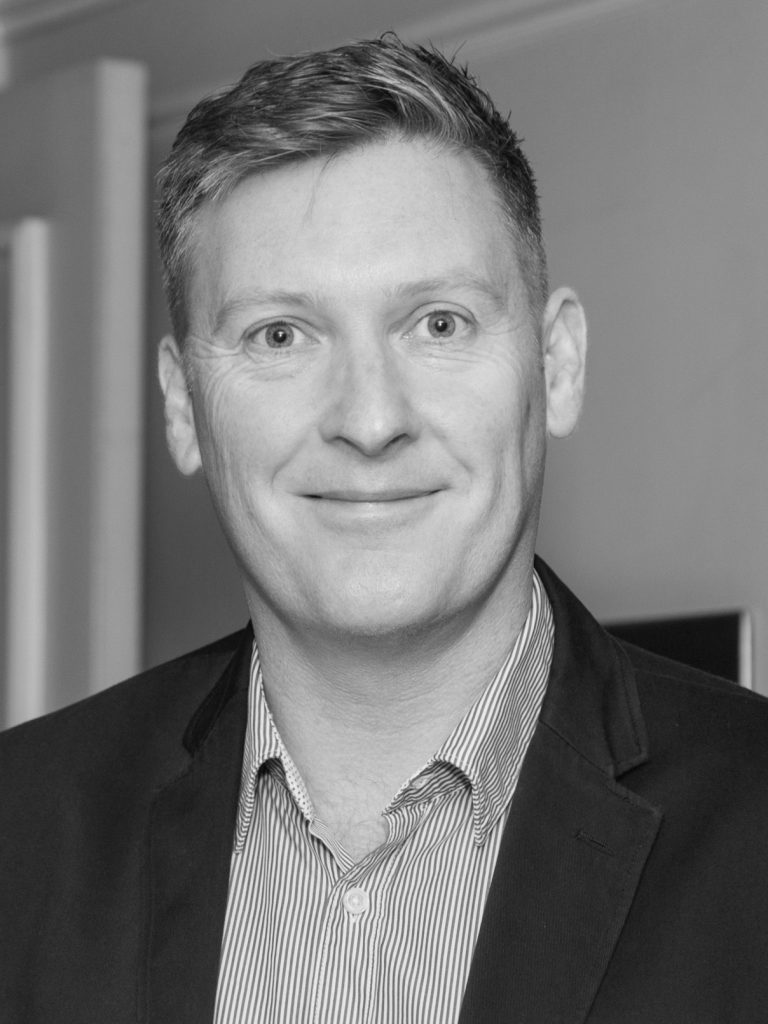 Since returning to the Tees Valley, Michael has completed an MBA at Teesside University, followed by a Postgraduate Diploma at Oxford. He is very passionate about education and the rewards that come from this at all levels. In 2015 he completed a management buyout and is now the owner of Casper Shipping.
"I was a rubbish teenager! I thought I should follow a certain path because it looked like a good career option, and I think many young people make the same mistake. I worked hard to become a lawyer but in all honesty my skills were better suited to other things.
"That's one of the many great things about High Tide; the programmes enable young people to explore different careers and see them in real life, so they can make an informed choice and not embark on a career path that doesn't suit them. My main piece of advice? Look for a career, not a job."
Michael is a great example of the fact that you don't need to leave the Tees Valley to have an amazing career. To find out more about High Tide's life changing industry-led programmes and the incredible breadth of opportunities available right here in our thriving area, simply get in touch.
Back to News