Redcar born and bred, Lauren Bywater is our general manager and has been at the Foundation for five years. As one of the main people who you'll see out and about at careers events, assemblies and on the cadetships and programmes, she's a friendly and familiar face!
Finding school pretty challenging and having no idea what she wanted to do career-wise, Lauren struggled in her GCSEs and re-sat maths and science while at college. During this time, she worked as a bingo caller in the arcades, something she didn't dare tell her friends!
Lauren said: "I knew they would wind me up! One Saturday they were walking past and heard me calling the numbers, so came in to play and make fun. The joke was on them – they ended up enjoying it and after that, they'd often come in to play."
After college. Lauren went to Hull University to study Animal Management and Behaviour.
"I always wanted to move away as soon as I was old enough, so I chose a university outside the Tees Valley. To be honest, I didn't realise how lucky I was until I moved away, and it didn't take me long to realise that the grass isn't greener. I then appreciated all the things the Tees Valley had to offer and missed home," she said.
There are many aspects of the Tees Valley that Lauren loves: "It feels like we have everything here. We have the sea front, lots of parks and woodland areas we can use. On the other hand, we have great shopping facilities, restaurants and bars if you want something busier, and let's not forget the diversity in the business sectors in the Tees Valley."
After university, while many of her friends took a gap year, Lauren moved back to the Tees Valley. She began working at a national distribution centre catering for most of Asda's general UK merchandise, located at Teesport, first in warehousing and then moving to events management. At the time, Asda was working with High Tide Foundation and Lauren loved what the charity was doing, so when a job role was created to support its growth, she applied. The rest, as they say, is history!
Lauren is highly passionate about High Tide and the local area as a whole. When asked to describe what it is like being a part of the Foundation in three words, she said: "Fun, rewarding, emotional". What more could you want from a job?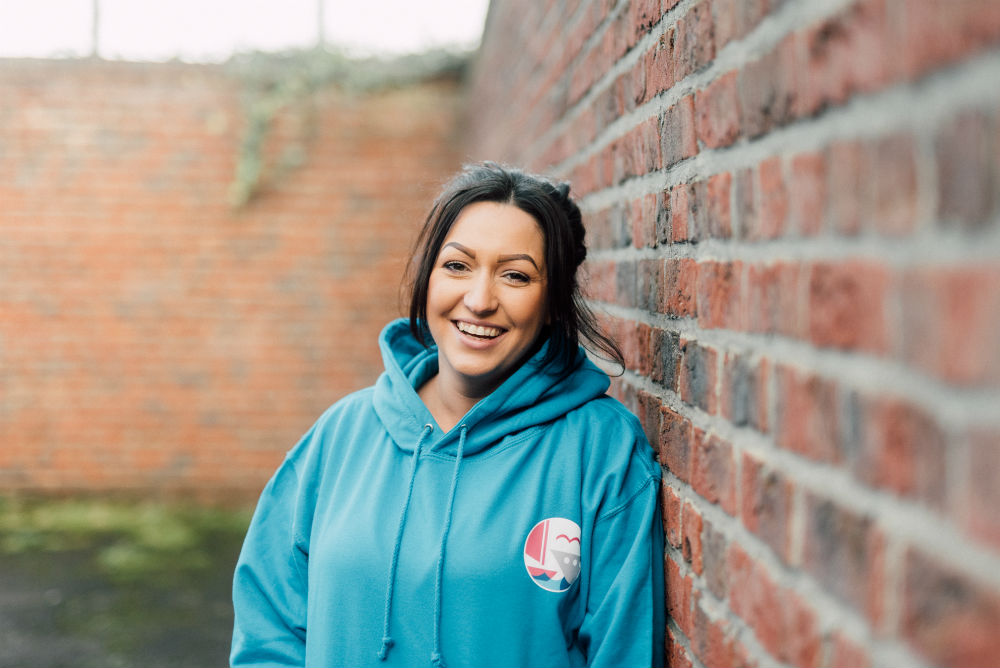 Her dedication to the Foundation's work is clear. "When you have met the young person and their family, and they seem frustrated and negative about our local industries, then at the end of the journey you've been part of giving them hope and inspiration that they can have a great future. That's the best part."
Looking back at her experiences through school and work, Lauren's advice to her younger self would be simple: "Being successful in life is all about your attitude. If you have a negative attitude and think negatively you will never see opportunities. If you think positively you tend to recognise opportunities more easily."
Lauren is a fantastic example of how you can achieve amazing things right here in the Tees Valley. To find out more about High Tide's life changing industry-led programmes and the incredible breadth of opportunities available right here in our thriving area, simply get in touch.
Back to News