The High Tide Foundation has added global automotive company Nifco UK to our list of prestigious business supporters, with an aim to raise aspirations and develop the skills of young people in the region.
High Tide was created and is driven by port-related businesses, and we strive to bring together both industry and education across Teesside. Alongside Nifco UK and our other industry members, we continue to provide valuable insight into how businesses operate, while also developing skills and showcasing employment opportunities to ambitious youngsters who are looking to get a foot onto the career ladder.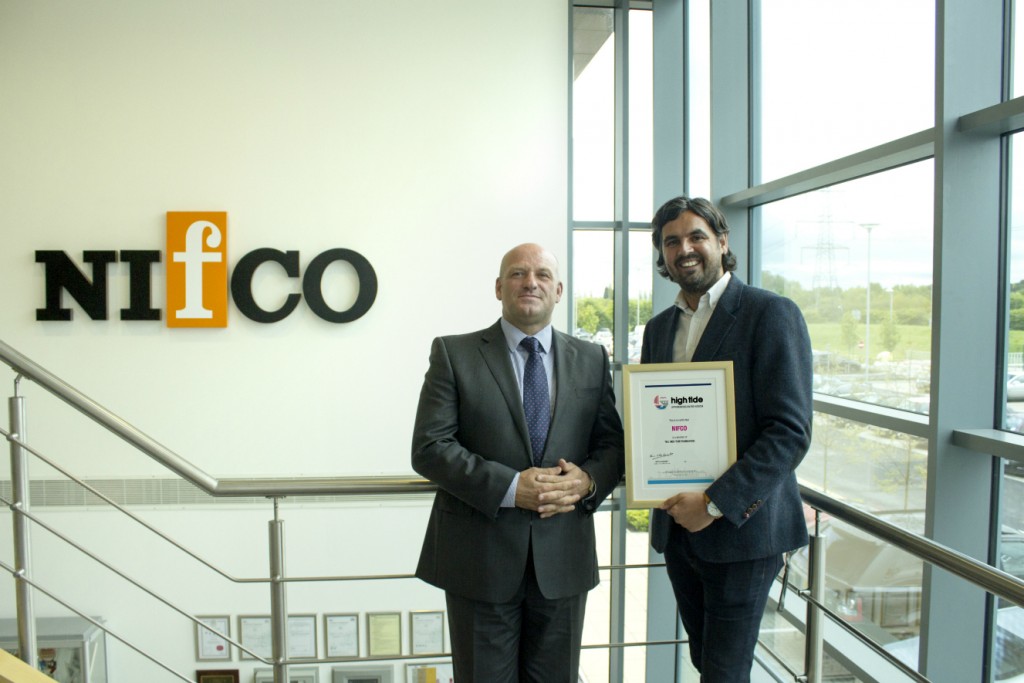 Eaglescliffe based Nifco UK has put in place its own three-year operative training programme, helping to boost skills in Tees Valley by partnering with Middlesbrough College – also a member of High Tide – to provide £285k worth of training. This initiative sees participants undergo productivity training with a value of almost £1k per person.
Complementing our dedicated work in the region, they have promised their ongoing commitment to boost current projects within the Foundation. Demonstrating their pride to support and inspire the next generation of business minds and entrepreneurs in the area, they will be able to offer unique work experience and industry-led skills programmes, as well as apprenticeships.
Managing director of Nifco UK and European Operations Officer, Mike Matthews MBE, said: "Backing the talent of tomorrow is something that we feel immensely enthusiastic and excited about and is something that we will be constantly devoted to, no matter what.
"We have a lot to offer in terms of opportunities for individuals who are involved with the High Tide Foundation and we were happy to add to the already outstanding efforts that they provide within the community. We are very much looking forward to working with them."
One of the first projects Nifco and High Tide will work on together is implementing a strategy to tackle the requirement for a stronger emphasis on engaging more employers in the local region to create roles for apprentices and graduates in addition to training and development of existing staff.
Mike Matthews adds: "If we don't engage more employers and just focus on attracting employees, we run the risk of huge frustration and dissolution among our young and aspirational talent – which would be a reversal of the good work done to date."
Trustee of the High Tide Foundation and Managing Director of local marketing agency, Better, Mark Easby said of the appointment: "We're very excited to have Nifco on board as members of High Tide. As an industrial giant, with strong grassroots on Teesside, Nifco and their team share our vision for investing in young people and will provide valuable support, experience and influence to our programmes.
"Our growing membership base across the region, including large and small businesses alike, is testament to the momentum that High Tide is gathering and the impact and opportunities our programmes are delivering."
Back to News