We're delighted to announce that the latest business to pledge their support and commitment to young people on Teesside, is international ships agency Graypen!
With locations across the UK, Ireland, the Netherlands and Belgium, Graypen provide port and hub agency coverage as well as other shipping related services across both the tanker and dry cargo sectors.
Industry members are vital in helping us deliver our range of unique, industry-led programmes throughout Teesside and the North East. They play an essential role in helping to bridge skill gaps and shape the workforce of the future, while also raising aspirations and employment opportunities for young people across the region.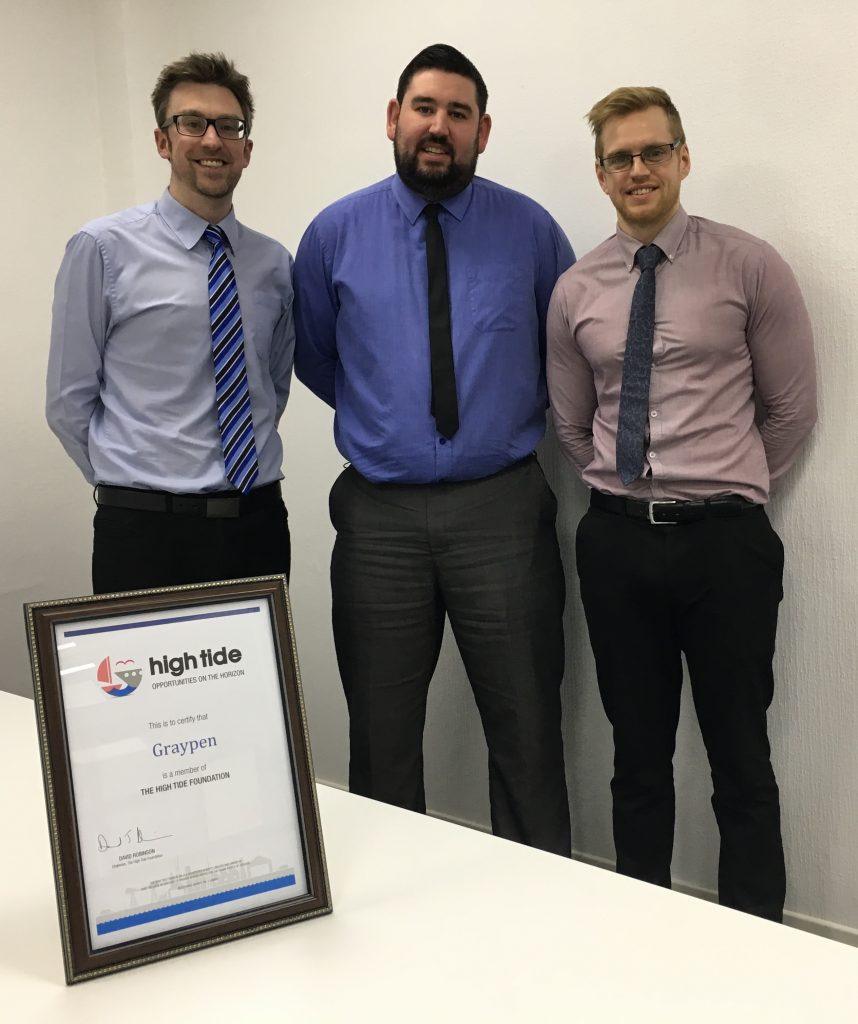 Founded in 1969, Graypen have built a strong reputation for high-quality services and trusted relationships with their customers. Combining decades of hard work and commitment with cutting edge processes and technologies, Graypen have been able to grow steadily and become progressive leaders across various sectors.
With 22 locations across the UK and Ireland, Graypen's closest base to High Tide is their Tees office at Able House, Billingham. The company's set to work with High Tide to offer work experience placements, industry insight and support with future programmes and events.
Graypen have become our 97th industry member from across the North East and England, joining the likes of AV Dawson, Emirates, Middlesbrough FC, P&O Ferries and MPI Offshore, in helping deliver schemes and cadetships to our number of secondary schools and colleges across the region.
If you're interested in getting involved in becoming a member of the High Tide Foundation, or would like more information on any of our programmes or schemes, please contact us on info@hightidefoundation.co.uk.
Back to News