Last Thursday, the High Tide Foundation held an extra special event to say thank you to all of its members, as well as highlighting key events to take place over 2016.
The event itself was hosted by Nifco UK, who are an industry member, and was held at their offices in Stockton-on-Tees. The night saw around 60 guests attend, which was made up of both members and non-members, where they were given the opportunity to network as well as hearing about the achievements of the Foundation over the past year. As well as this, apprentices from High Tide, Nifco UK and Ithica Films all took part in the event, from organising, to assisting guests, and also speaking.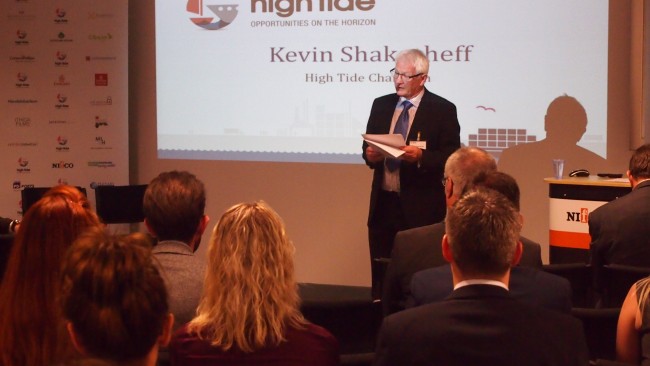 Kicked off by Kevin Shakesheff, Chairman at High Tide and Casper Shipping, guests were given a background to the Foundation and an overview of the different types of programmes and schemes that we run, as well as statistics from 2015 and a special viewing of the High Tide video.
Mike Matthews, Managing Director & European Operations Officer at Nifco UK was a guest speaker at the event, sharing his passion and opinion on creating opportunities and investing in young people. He spoke about the responsibility that businesses across the region holds to provide opportunities, why taking on apprentices can provide a valuable impact to companies and how a fresh set of eyes can sometimes help you to look at projects in a completely different light.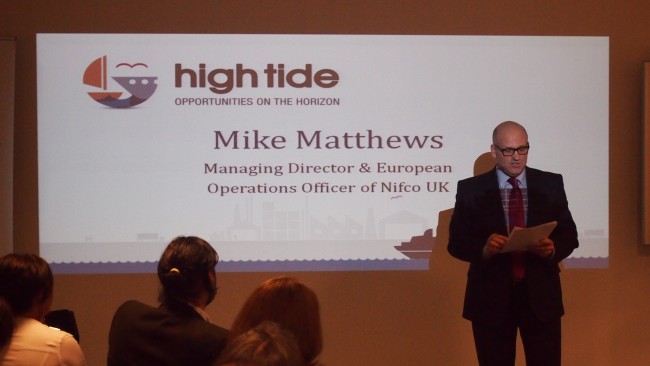 Another highlight of the evening was an interview panel with Matt McGough and Jack Holmes from Ithica Films, who is currently employed as an apprentice at the company after being placed there during his participation in this year's Summer Scheme. The interview was hosted by High Tide trustee and Managing Director of Better, Mark Easby, who questioned both Matt and Jack on their experience with work placements through the Summer Scheme and about Jack's current apprenticeship at Ithica Films.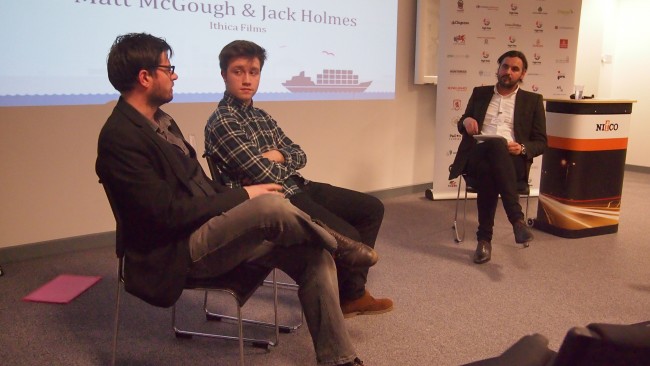 Jack spoke about how the Summer Scheme had completely changed his outlook on the world of work and how it really solidified his decision to go down this particular career path. Speaking about his time at Ithica Films during our rewarding Summer Scheme, he told the room about how happy he was to have been offered an apprenticeship once he'd finished his placement. Because of this, Jack is hugely aspirational about his future career and would highly recommend other young people within the region to get involved with the High Tide Foundation.
The closing presentation was given by High Tide Chairman and CEO of PD Ports, David Robinson, who discussed the future of the Foundation and about our targets and aims over the coming year and going forward. In this he spoke about our plans for a brand new cadetship that will focus on air freight, as well as a potential High Tide Careers Fair to take place in 2017.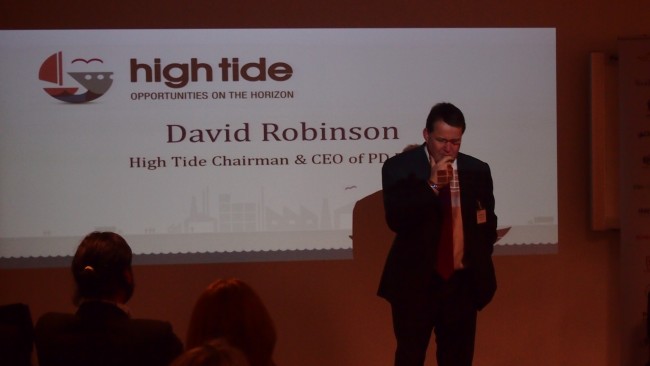 The thank you event not only gave us an opportunity to show gratitude to the companies on Teesside for pledging their time and commitment to the High Tide Foundation, but it also allowed us to highlight the value of the work we do to non-members, urging them to support us in our future endeavours. As well as this, it was important for us to emphasise the value in becoming a member of the High Tide Foundation, and that it does not have to come from huge businesses.
Mark Easby, Trustee of High Tide says "Membership of High Tide is free and is open to all sizes and sectors of businesses across Teesside. We need to do more as a business community and need more companies to get involved to support our programmes, from offering some work experience time through to site visits. "
The underlining message and takeaway for all involved was that no matter what sector you're from, or what size your business is, we welcome a diverse range of companies on board.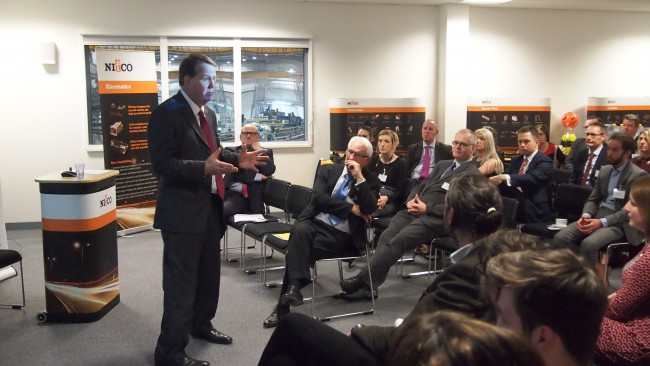 Are you a business on Teesside that would like to pledge your support to the amazing work we do in raising aspirations and job opportunities in our region's young people? If you want to invest in talent from your own roots and help demonstrate to our future generations the multiple industries that sit alongside the River Tees, then we'd love to hear from you!
For more information on membership, or ways in which you can help us to create a better future for youngsters on Teesside, then please contact us on info@hightidefoundation.co.uk
Back to News