We will tonight be celebrating two successful cadetships at our prestigious graduation ceremony where proud students will be awarded with their well-deserved certificates.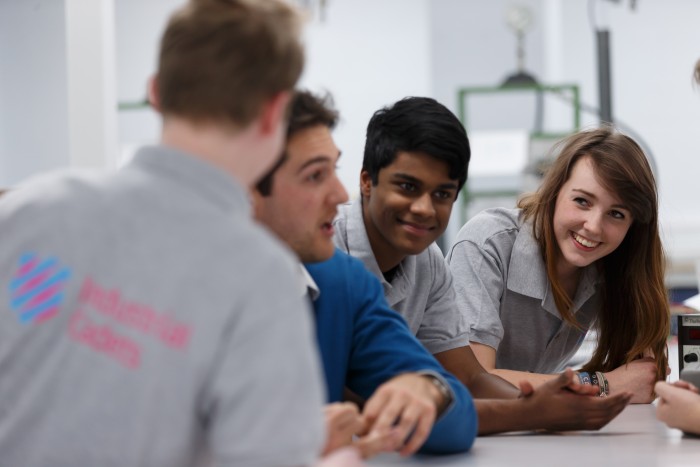 High Tide work towards bringing both education and industry together in perfect harmony with our exceptional programmes, schemes and cadetships to inspire and educate students in the region.
Our annual cadetship programme, which is accredited by Industrial Cadets, is a six-week long placement that is designed to introduce young people between the ages of 12 and 14 to the world of work, with a particular focus on Teesport and its role in the wider industrial community. Covering Redcar, Middlesbrough, Hartlepool, Stockton and surrounding areas; the programme gives participating students the understanding of the global supply chain and explores the vast amount of career opportunities within this industry.
Twenty-one Year 9 students from eight schools across both of the Redcar and Cleveland and Hartlepool areas will take to the stage to claim their completion certificates in a special ceremony which will take place in the Middlehaven Suite at the Riverside Stadium in Middlesbrough. This year group is the earliest age that the Foundation works with, and once they have passed they will go on to become ambassadors of the charity and have access to mentors that will support and guide them down the path towards their chosen career.
Co-ordinator of the High Tide Foundation, Lauren Bywater, said of the cadetship graduation: "This is the third year that students from Redcar have been involved in the cadetship, and as always, it has been a pleasure. It is the first year that we have run the programme for students in the Hartlepool area and we're happy to say that it has been a roaring success.
"We are so proud of all of our cadetship students and we are really looking forward to presenting them with their rightfully deserved certificates."
The High Tide Foundation's invaluable accredited cadetship runs at various times throughout the year and is now open for applicants that are interested in taking part in 2016. For application details or further information, please contact Lauren Bywater at info@hightidefoundation.co.uk.
Back to News