We are proud to announce that we have appointed three industry leaders as new trustees, to support our plan to grow in the region throughout the next three to five years.
Paul Gibson, Director and Chartered Financial Planner (Fellow) at Active Chartered Financial Planners, Joanna Bailey, CEO of the Tees Valley Collaborative Trust and Executive Principal of Prior Pursglove and Stockton Sixth Form College, and Peter Wilson, Managing Director of Middlesbrough College and Northern Skills Group, will join the five existing trustees, aiming to drive our foundation forward. The three business leaders bring more than 70 years of combined professional experience from industries including finance, education, and human resources.
We work with more than 25 schools and colleges across the Tees Valley, to improve the learning and career opportunities of young people while raising their aspirations through work experience and industry-led programmes. We also have more than 100 industry members from a number of different sectors who provide support for the programmes.
Since our launch in 2012, we have supported more than 5,800 young people through our programmes and facilitated more than 14,000 hours of work experience to encourage them on their career development path. Our charity also hosts a number of events and work experience programmes throughout the year and offers young people the chance to participate in Industry Weeks, including Engineering Week, London Law Experience, a new Creative Media Week and Shipping and Automotive cadetships.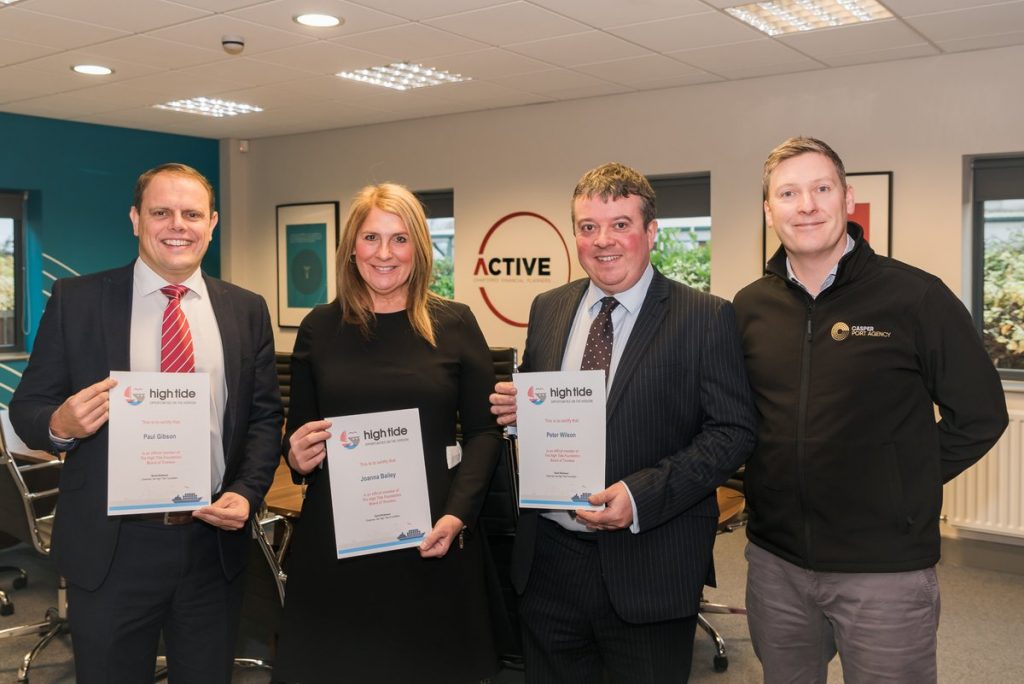 Paul Gibson said: "It's an honour to join the board of trustees for High Tide. The work that it does for young people in the area is incredible. At Active Chartered Financial Planners, training and development are part of our key values, so being able to give something back to the community that helps the stars of the future develop feels fantastic."
Joanna Bailey said: "As someone with a life-long career in post-16 education, the career development and support of young people, particularly those in the Tees Valley area, is incredibly important to me. I am delighted to be able to help drive the High Tide charity forward into the next phase of its development, and to continue the valuable work it does within the area."
Peter Wilson said: "I have worked alongside a number of industry leaders throughout my career, as well as with students at Middlesbrough College. The role that industry plays in the employment prospects of young people is enormous. It leads by example, shows what can be achieved, and gives them something to aim for long term. Charities like High Tide provide vital, hands on experience, that will inspire them to take their next important step."
David Robinson, Chairman of High Tide, said: "High Tide is committed to helping young people in the Tees Valley reach their full potential through industry training and practical work experience. The appointment of the new trustees has been key to support growth, and including some major players in business and education in Teesside is a statement of intent for how the foundation is going to develop in the next 3-5 years. We are delighted that three respected business leaders from the region are offering their support to our vision for the future."
If you'd like to support or become involved with High Tide and any of our activities, please get in touch.
Back to News