The events are cropping up thick and fast here at High Tide, and our next announcement calls for a celebration of our fifth birthday!
The half decade milestone will be marked with an exclusive black tie event on 15th September at Rockliffe Hall, for all those who continue to support High Tide and our programmes.
Since we were established in 2012 we have continued to go from strength to strength, with the support of our business and educational members vital to our progress. Over the past five years, High Tide has engaged with over 1,000 young people inspiring their future career decisions and opening their eyes to the possibilities on Teesside. We've even helped some young people progress directly into jobs with our member companies!
We've worked with over 80 fantastic local and international businesses who have gone above and beyond to support our young people. Thank you for your outstanding efforts, we appreciate each and every one.
We have exciting plans and aspirations for the future of High Tide. We aim to extend our reach and scale-up our activity with new programmes and a broader scope of activities for Teesside's young people.
We hope that you will join us to reflect on our achievements and help support our fundraising to ensure High Tide keeps inspiring and empowering the Teesside of tomorrow.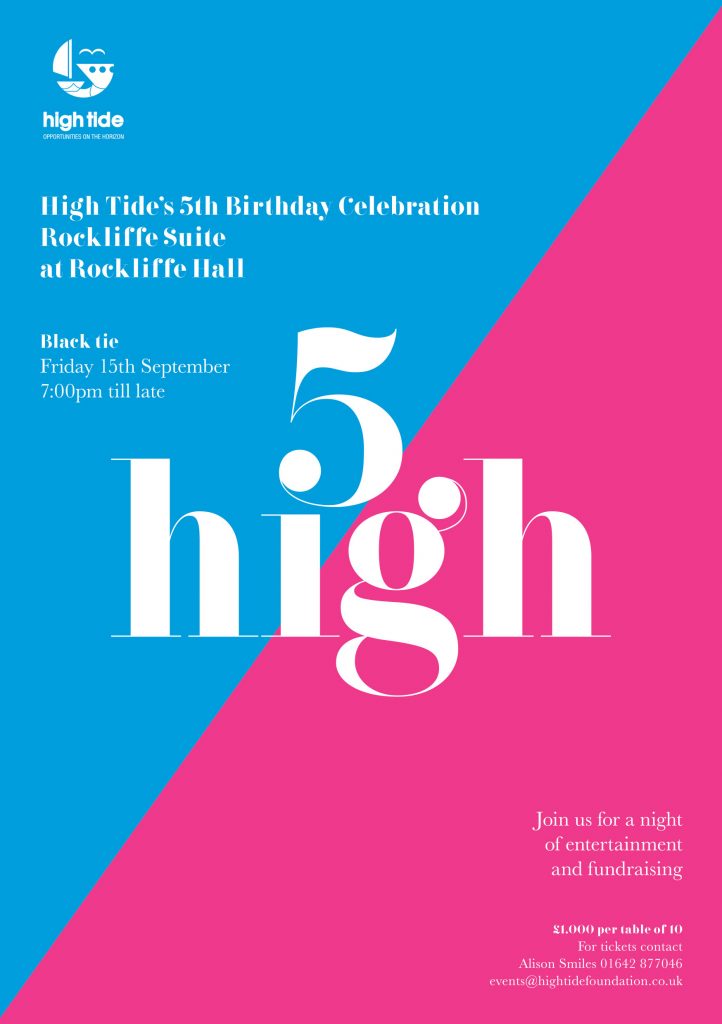 Tables at this exclusive event are limited and we will be allocating on a first come first served basis. To enquire about purchasing a table, please get in touch with Alison Smiles – events@hightidefoundation.co.uk or call 01642 877046.
Back to News