It's been a great start to the year for High Tide Foundation as the first cadetship of 2019 took place February 11th to 15th and was a great success.
The cadetship is designed to give students a better understanding of global supply chains by making them relatable and providing an insight into the journey of an everyday object from manufacture to the retail outlet. It is widely acknowledged that young people generally only have an awareness of the jobs that they see in action, such as those in retail, education and medicine, meaning that they can miss out on the wide array of roles available behind the scenes.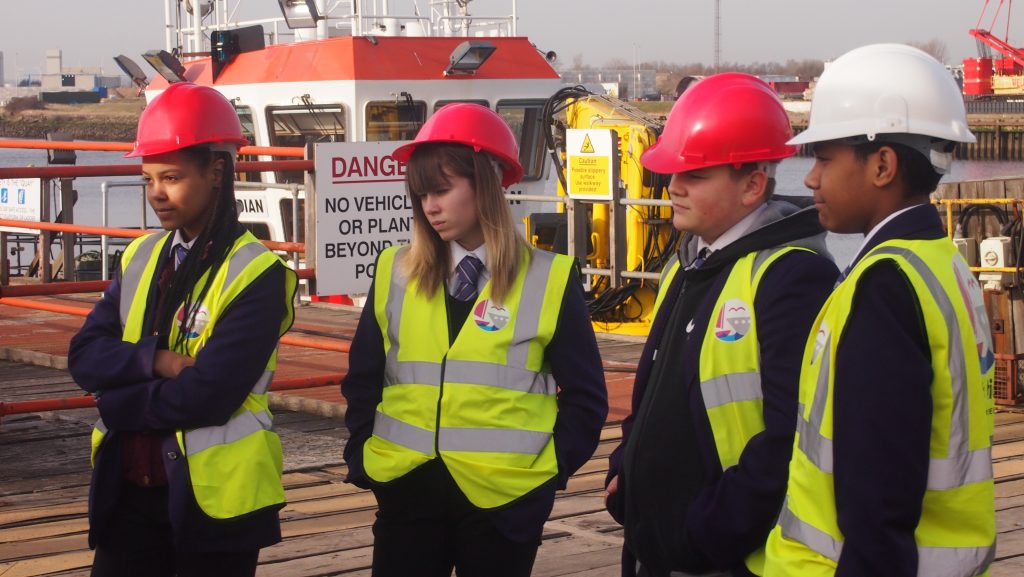 The students followed the journey of a mobile phone – they typically see staff in technology stores stacking shelves and working on tills, but don't necessarily understand how much goes in to creating the final product before it reaches the point of sale. This journey begins at the warehouse in Taiwan and students gain an insight into each stage of the process.
Delivered with the support of our partners Casper Shipping, Clipper Logistics, Mission to Seafarers, PD Ports, Stockton Riverside College and Tees Bay Pilots, we welcomed students from Unity City Academy, Hillsview Academy and Beverley School to our Shipping Cadetship.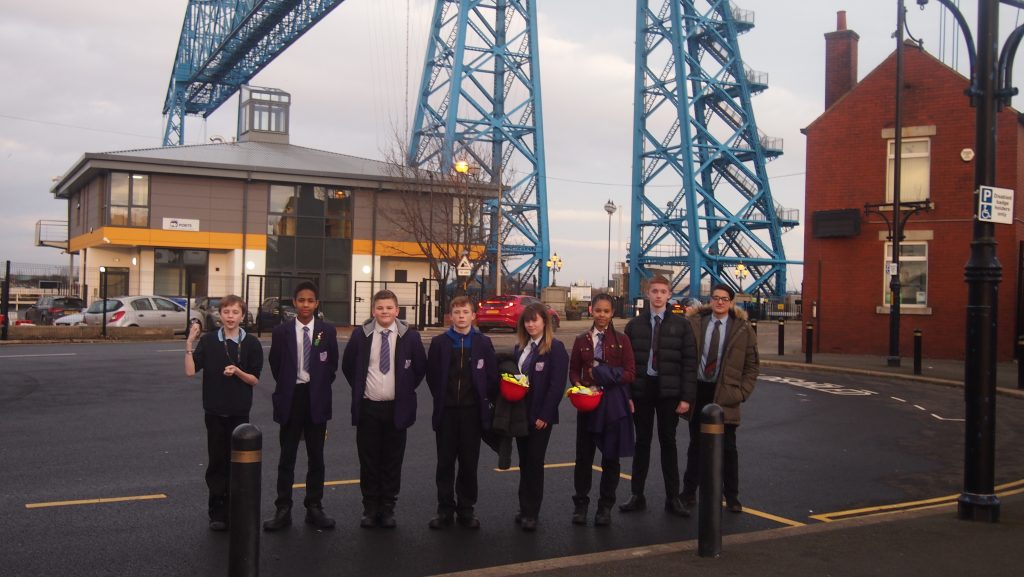 Some of the attendees had never been on a boat before so there was much excitement when we set sail on our trip along the River Tees – especially when we saw some seals!
We also spent time with the Harbour Police. Officer Tom showed the students his equipment: a speed gun, breathalyser test, handcuffs and a baton. Mason, from Unity City Academy, decided to undertake a speed test, running from one end of the room to the other while Tom was poised with his speed gun – cue plenty of giggles!
The Shipping Cadetship is sponsored by Trinity House, a charity dedicated to safeguarding shipping and seafarers, providing education, support and welfare to the seafaring community. Trinity House supports related charities with financial donations include the provision of cadet training schemes, welfare provision for retired mariners and educational programmes teaching safety at sea skills. The charity's support over the last three years has been invaluable to the Foundation.
Commander Graham Hockley RN said: "Trinity House is pleased to support the High Tide Shipping Cadetship scheme in its valuable endeavours to open the career and learning opportunities to young people in the Tees Valley."
Are you interested in finding out more about our life changing programmes? See www.hightidefoundation.co,uk or tweet us @HighTideTees.
Back to News